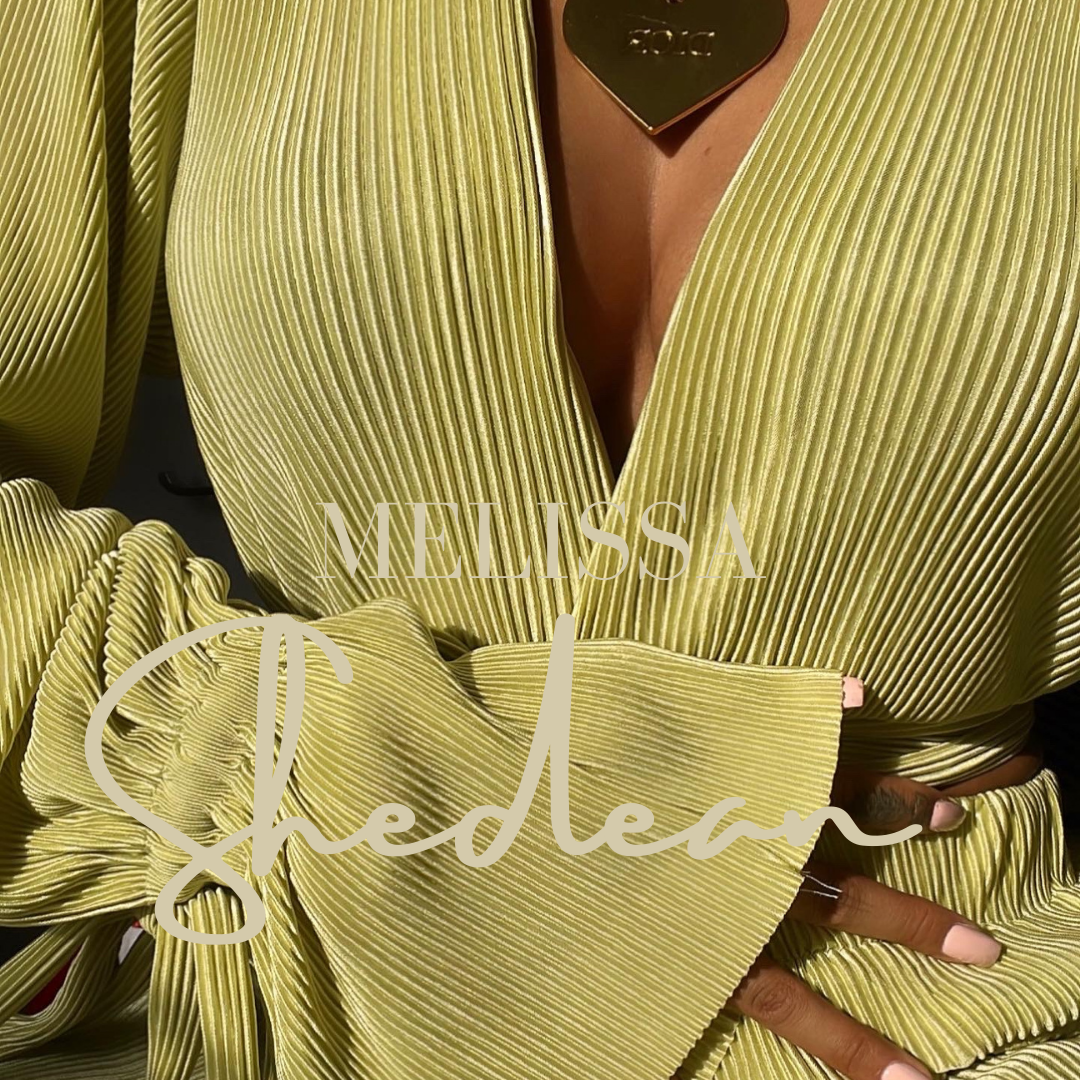 A statement set of the year. Zena Comprises of a wrap top with tassels ties and flow elasticated trousers perfect for comfort and relaxed styles. The option to wear as a 2pc set or wear items separately to your desired style and fit.
Luxury soft material perfect for summer and evenings out
Sizes S,M,L this has difference in each size of 2inches between each size (see size chart)
Style welcomes all shapes and sizes, making you always feel sexy and confident.
 Pistachio is on Pre order
few sizes in stock ready dispatch 
Both models wear size s
Product Care
Shipping/Returns
*Once an order is placed at www.shedeanjewelz.com orders are final
FREE UK SHIPPING ON ORDERS OVER £150

· DHL UK from £6.95
· DHL WorldWide from £19.95 calculated at checkout
· Custom/Pre-Orders will take the duration as stated in the description
· Once a order is placed at Shedeanjewelz.com it takes 2-3 business days to process a order.

Return Policy*
Unfortunately we do not accept any returns/refunds or exchanges. Our shipping department checks all items before the leave our site. All our items are carefully packaged well to ensure you receive your item in best condition.

For more information visit our Shipping and Returns Policy
Product Care
Shipping/Returns
*Once an order is placed at www.shedeanjewelz.com orders are final
FREE UK SHIPPING ON ORDERS OVER £150

· DHL UK from £6.95
· DHL WorldWide from £19.95 calculated at checkout
· Custom/Pre-Orders will take the duration as stated in the description
· Once a order is placed at Shedeanjewelz.com it takes 2-3 business days to process a order.

Return Policy*
Unfortunately we do not accept any returns/refunds or exchanges. Our shipping department checks all items before the leave our site. All our items are carefully packaged well to ensure you receive your item in best condition.

For more information visit our Shipping and Returns Policy